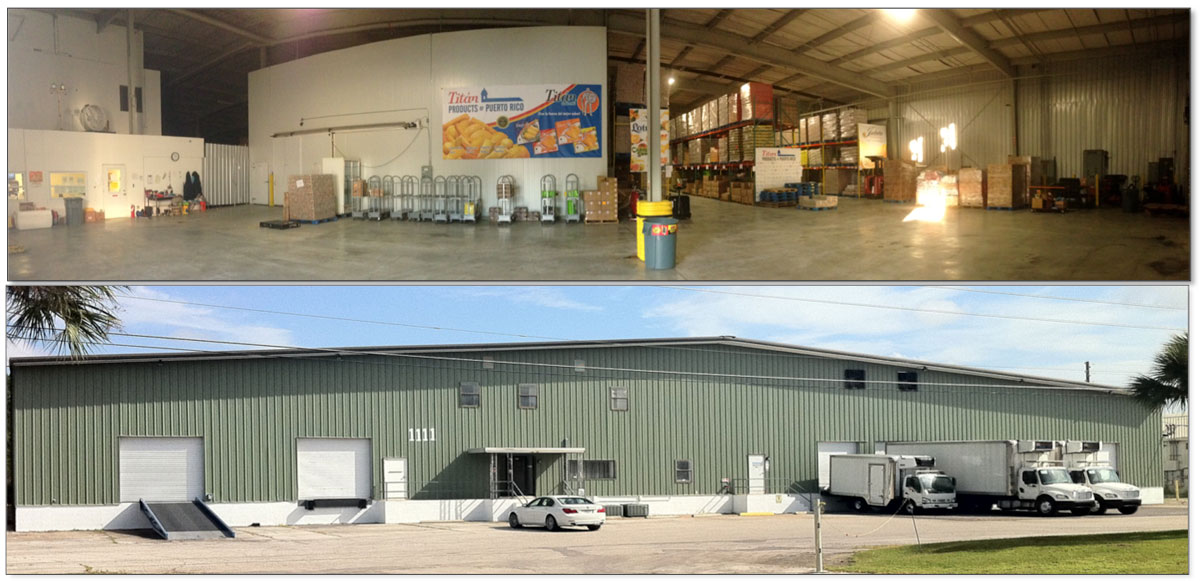 Titan products Puerto Rico is a project created in order to provide local industries the opportunity to bring their products to Central Florida, which has become the enterprises of the most promising area in the region due to the constant growth Puerto Rican and Latino communities in general.
With an investment of about 3 million, the facility has a 40,000 square foot building located in a central industrial area capable of dry storage, refrigerated and frozen. We have a fleet of modern vehicles which ensures proper distribution of the products we represent.
Our company has become an important entity in the local market for it performance and good service. Its president, Mr. Vicente Sanchez has been recognized as one of the 25 most influential Hispanics in the Hispanic Chamber of Commerce of Orlando.
Titan products Puerto Rico has also been recognized repeatedly by the press and the authorities of the city of Florida for the work done and the importance of promoting Puerto Rico companies.